As odd as it seems I keep all my book boyfriends locked in a tower... they have a floor each and I visit them all regularly. I know... I am insane, anyway, today I am letting out John Matthew.
My friend V and I are in lust, we have been looking for a visual representation of JM and we think we have found him! Well at least our version of him... ;o)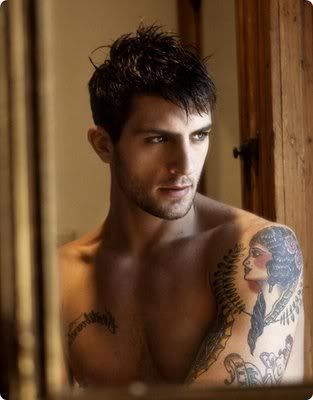 I have a LONG list of things I would like to try, and I have the handcuffs ready! So why JM? Perhaps one of the attractions is his lack of voice, not in a I won't have to listen to him way, but I think he will have a silver tongue in other ways, and his hands will be skilled! Need I say more. Plus he comes with team Qhay as standard... ooo the more I think about this the more fun it is!
Minxy XX